Premier supplier of the STI System Scaffold, frame scaffold
& shoring equipment.
Premier supplier of the STI System Scaffold, frame scaffold & shoring equipment.
Scaffolding Today Inc. is a premier supplier of the STI System Scaffold, frame scaffold and shoring equipment. Scaffolding Today Inc has hinged its business on quality. By vending a rugged dependable product that saves the customer money.
STI is the fastest growing scaffold company in North America. With branches in New York, Philadelphia and Houston STI has built a reputation based on both quality and customer service.
Scaffolding Today provides Quality products, manufactured to the highest industry standards, combined with a total commitment to meet all of our customers needs.
Our products are manufactured to the most strictly Industry Standards and 3rd-party tested by an ISO 9002 Certified independent laboratory.
SCAFFOLDING RENTAL AND SALE
One of the best scaffolding companies in Houston USA, our focus is scaffolding rental & scaffold for sale in Houston. Scaffolding Today Inc. offers premium scaffolds. We also install various types of structures, so you don't have to buy your own. We offer a wide range and selection of safe structures available through our scaffolding rental service in Houston, USA. With our assembly staff, supplying scaffolds becomes easier along with the implementation at areas operating at heights. Another key advantage of working with our Houston scaffold rental service is the flexibility to choose from a variety of materials. We deal with scaffold right-angle clamps, walk-through scaffold frames, and steel, allowing you the option of hiring high-quality scaffolds based on your needs.


Most Trusted Scaffolding companies in Houston
We, at Scaffolding Today Inc. in Houston, USA offer premium and best quality scaffolding services, shoring, and canopies adhering to OSHA and industry regulations. When operating in hazardous areas or a combustible atmosphere, fibreglass constructions prevent sparks. Steel scaffolds are used in challenging circumstances, given their sturdiness and high resistance. Our key goal is to keep your crew safe by ensuring comfortable and secure work environments. If you want a scaffolding contracting service, please contact us, review our catalog, and select the ideal scaffold for your team.
As a full-service provider, we at Scaffolding Today Inc., meet the most meticulous and evolved customer's requirements to their satisfaction be it for rentals or scaffolds for sale in Houston. We ensure their scaffold project needs are fulfilled at the best price.
Leading scaffolding contractors, like us, carefully consider the client's requirements. Since compliance and security are the foundation of this industry, scaffold firms may need to construct structures that are entirely redesigned.
If you require scaffolding for sale and the best scaffolding rental service in Chicago/Houston/New York/Philadelphia , please do Visit Scaffolding Today Inc.
Why Choose Scaffolding Today Inc?
Scaffolding Today Inc. is one of the leading North American scaffolding companies that can assist you in all your mega or mini projects in the United States irrespective of size or complexity. Over the decades of being a part of the construction industry, we have been recognized by our clients for consistent delivery and quality over the years. We have built a reputation for satisfying customers' contractual project demands and specifications time after time.

Scaffolding Today Inc. is a scaffolding rental firm and shoring material sales and rental supplier in the petrochemical, refining, offshore, manufacturing, power generation, commercial, marine, and staging industries. Scaffolding Today Inc. holds a wide rental inventory and offers a comprehensive selection of equipment of various sorts and sizes.
Commitment to
providing you with
the safest products
available.
Scaffold & Shoring Product Catalog
Download our catalog, Scaffolding, accessories, shoring product catalog in PDF format.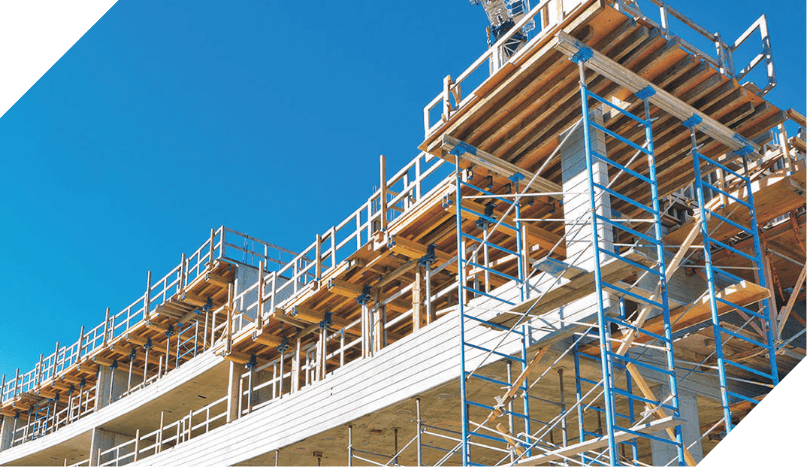 Need to contact us about something? Reach out, we'd be happy to hear from you.